What Can Sport Expertise Teach Us About Educational Leadership?
A. E. Ted Wall

McGill University
Keywords:
educational leadership, cognitive approach, leadership effectiveness
Abstract
Interest in the development of leadership expertise in educational settings has significantly increased in the last decade. The heightened expectations and demands placed on educational leaders have resulted in the establishment of a variety of programs to help them cope with the fast pace of change. This paper describes a model of educational leadership expertise based on a cognitive approach to learning that has been used with participants in my graduate courses on educational leadership for over 10 years. The article suggests that this approach contributes to leadership effectiviness.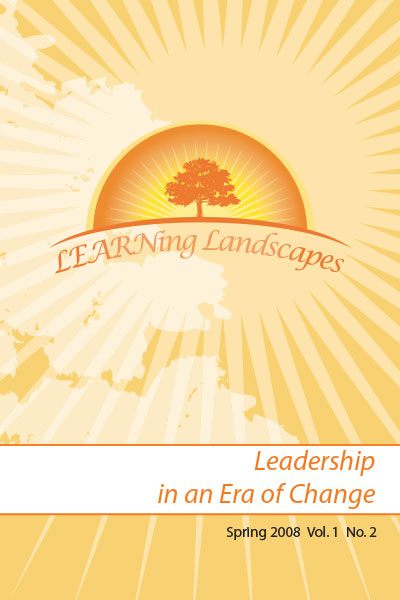 How to Cite
Wall, A. E. T. (2008). What Can Sport Expertise Teach Us About Educational Leadership?. LEARNing Landscapes, 1(2), 87-98. https://doi.org/10.36510/learnland.v1i2.256