The Arts & Leadership: Now That We Can Do Anything, What Will We Do?
Nancy J. Adler

McGill University
Keywords:
art, management, change, 21st century, leadership, economy
Abstract
Given the dramatic changes taking place in society, the economy, and technology, 21st century organizations need to engage in new, more spontaneous, and more innovative ways of managing. I investigate why an increasing number of companies are including artists and artistic processes in their approaches to strategic and day-to-day management and leadership.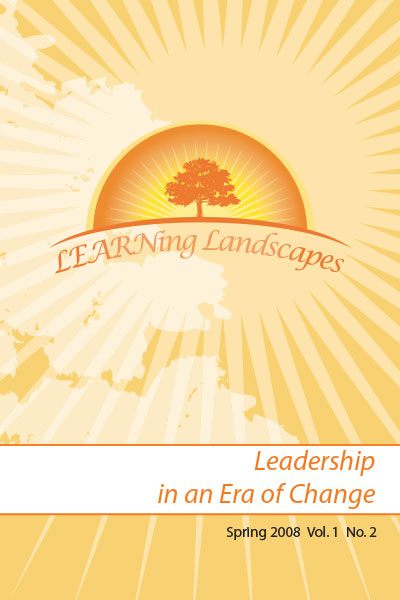 How to Cite
Adler, N. J. (2008). The Arts & Leadership: Now That We Can Do Anything, What Will We Do?. LEARNing Landscapes, 1(2), 187-213. https://doi.org/10.36510/learnland.v1i2.266