Distributed Leadership: Would Knowing More About It Then Have Produced a More Effective Professional Development Design?
Elizabeth Walcot

Université de Sherbrooke
Keywords:
Leadership, professional development, elementary teacher, instructional interventions, text production, process writing, distributed leadership
Abstract
This article is a personal reflection on the relationship between leadership and the results of a professional development project. The project was designed to change elementary teachers' instructional interventions in text production from a conventional approach to one more congruent with process writing.This reflection is framed by the current literature on "distributed leadership" which was not available when the project began or during the life of the project. It gives some suggestions about how the project might have been organized differently, as well as how interaction with the participants might have been made more explicit.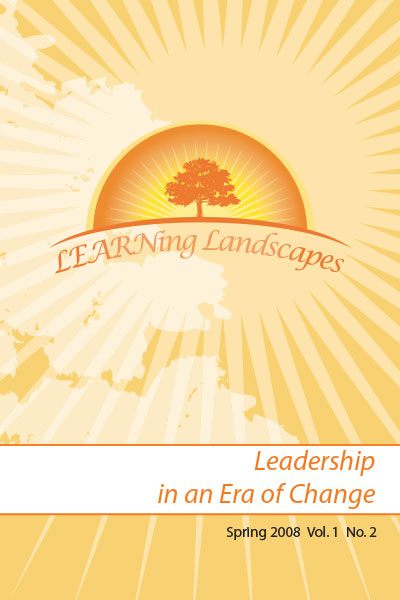 How to Cite
Walcot, E. (2008). Distributed Leadership: Would Knowing More About It Then Have Produced a More Effective Professional Development Design?. LEARNing Landscapes, 1(2), 73-85. https://doi.org/10.36510/learnland.v1i2.255