Commentary: When Art Speaks: One Student's Inquiry Process
Keywords:
inquiry, student, art, perseverence
Abstract
In this interview, Alex Hillcoat, a cycle three elementary school student, shares her experience in developing a special project related to the life of artist Marie Laurencin. Her project included several creative art forms:poetry,painting,writing,crossword puzzle making and even developing a museum floor plan with the works of the artist. Alex reflects on how perseverance in her research served her well and how these skills will be useful for her in the future. Finally, she has practical advice for students engaging in similar projects as well as for their teachers.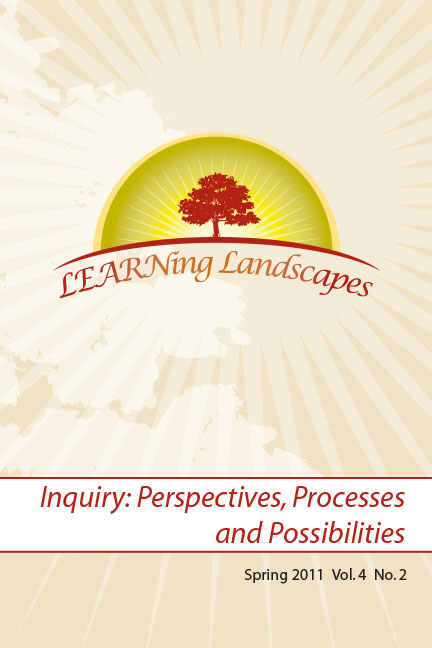 How to Cite
Hillcoat, A. (2011). Commentary: When Art Speaks: One Student's Inquiry Process. LEARNing Landscapes, 4(2), 41-45. https://doi.org/10.36510/learnland.v4i2.384