To Where Teachers Learn: Following the Yellow Brick Road
Keywords:
teacher education, professional development, professional conversation, narrative inquiry, literary métissage, experience, self-criticism
Abstract
This article describes the journey of The Narrative Inquiry Group, a community of high school educators engaged in embedded, self-directed professional development. Our approaches include professional conversation, narrative inquiry, and literary métissage, and our results consist of productions representative of our selves, learning, and practices. We would suggest that our inquiries map the path of individual and collective experience, and illustrate the value of being self-critical within the safety of a learning community. In addition, we hope to inform others' research and practice, and those with an interest in teacher education, of the importance of understanding the experience of educators engaging in inquiry.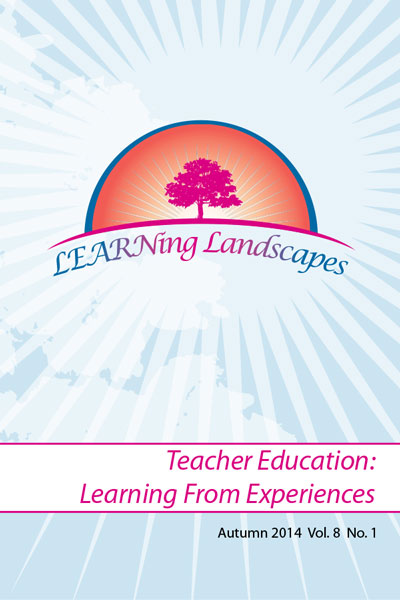 How to Cite
Group, N. I. (2014). To Where Teachers Learn: Following the Yellow Brick Road. LEARNing Landscapes, 8(1), 193-211. https://doi.org/10.36510/learnland.v8i1.689