Student Health and Well-Being in Indigenous Communities: "No One Is Healed Until Everyone Is Healed"
Keywords:
health, well-being, at-risk youth, teacher, drop-out, addiction, violence, indigenous
Abstract
In this interview, Maggie MacDonnell, recipient of the 2017 Global Teacher Prize, discusses how growing up near a First Nations reserve in Nova Scotia opened her eyes to inequalities between Indigenous and non-Indigenous peoples in Canada. She talks about the influence of Moses Coady, who instilled in her an appreciation for co-operative development, and T'hohahoken Michael Doxtater, an Indigenous scholar at McGill University, whose message, "No one is healed until everyone is healed," she did not fully appreciate until she began working in the Inuit village of Salluit. She describes the life situation of the youth living in this kind of closed community where addiction and violence often become part of their everyday experience. Her interventions with this group of at-risk youth have helped decrease the school drop-out rate, improve students' work and social skills, and raise awareness about suicide prevention. She concludes by giving advice to teachers who may be interested in working with students in remote communities.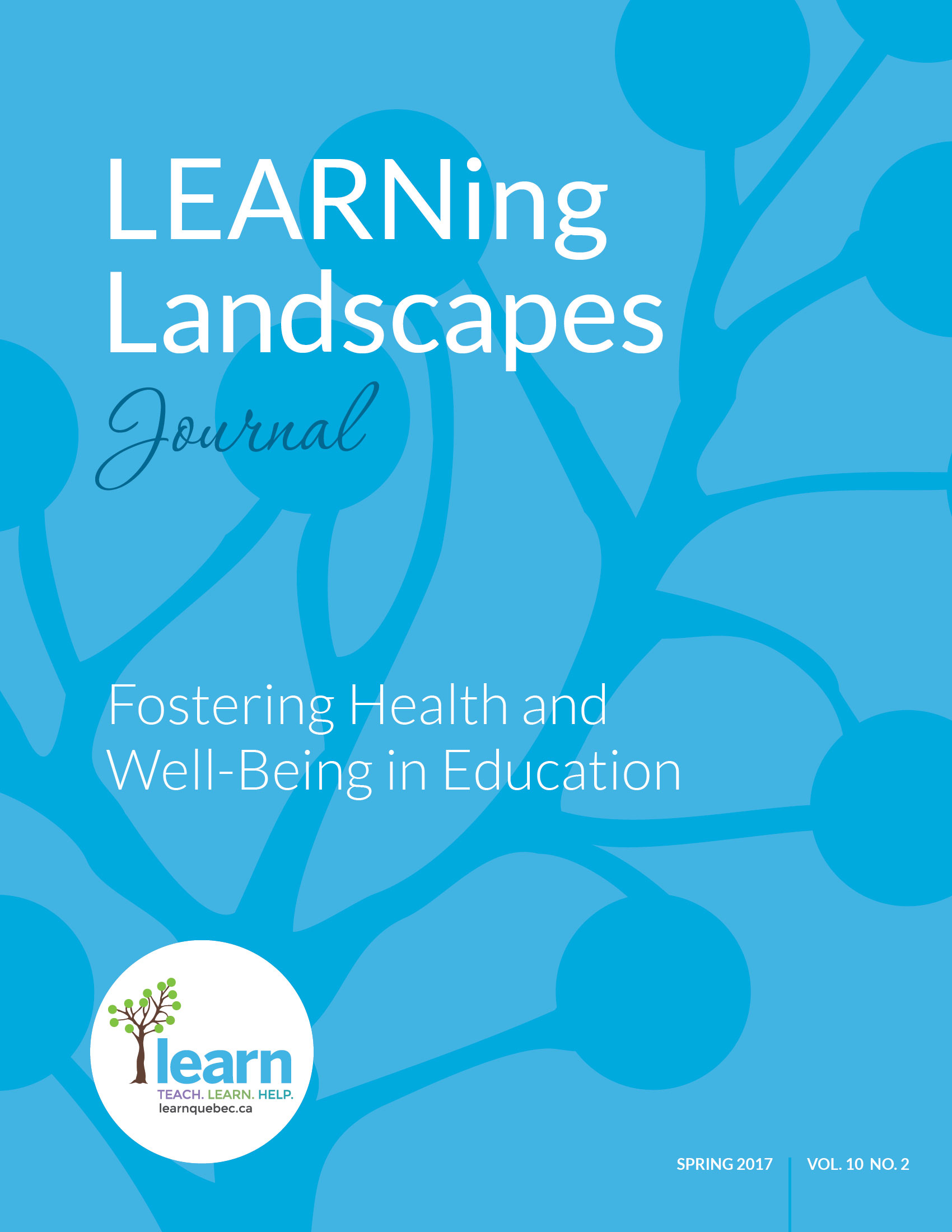 How to Cite
MacDonnell, M. (2017). Student Health and Well-Being in Indigenous Communities: "No One Is Healed Until Everyone Is Healed". LEARNing Landscapes, 10(2), 31-38. https://doi.org/10.36510/learnland.v10i2.798