"Engaged to the Teacher"
Louise Jarrett

Trafalgar School for Girls
Keywords:
student teacher relationship, student engagement, high school
Abstract
A high school teacher surveys her students about what engages them in the classroom. She discovers that her students are authorities on engagement and that her ideas about how to engage students do, for the most part, correspond with theirs. It seems that the relationship between teacher and student is at the heart of student engagement.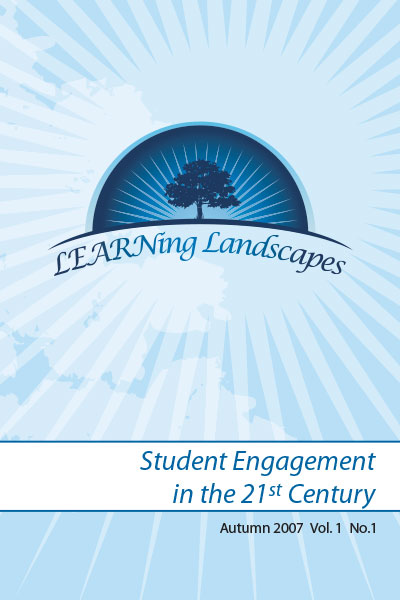 How to Cite
Jarrett, L. (2007). "Engaged to the Teacher". LEARNing Landscapes, 1(1), 139-149. https://doi.org/10.36510/learnland.v1i1.243