How Does It Feel To Be a Design Thinking Teacher in Changing Times in Nepal?
Bhawana Shrestha

Kathmandu University School of Education

Mahima Poddar

US Embassy Book Bus Nepal

Samaya Khadka

Kings College, Nepal
Keywords:
change, design-thinking, emotions, teaching methodology
Abstract
Design thinking is emerging as a popular student-centric teaching approach in Nepal. However, limited research has been done to understand how teachers feel about using these approaches in their classrooms. In-depth interviews with five design-thinking teachers revealed that cultural context plays a crucial role when new teaching approaches are used. The pedagogical and mindset shift required by teachers when exploring new teaching approaches directly affects their emotions, resulting in varying levels of joy or frustration. Critical reflection helps teachers manage their emotions, which is crucial in navigating challenges and emotional exhaustion.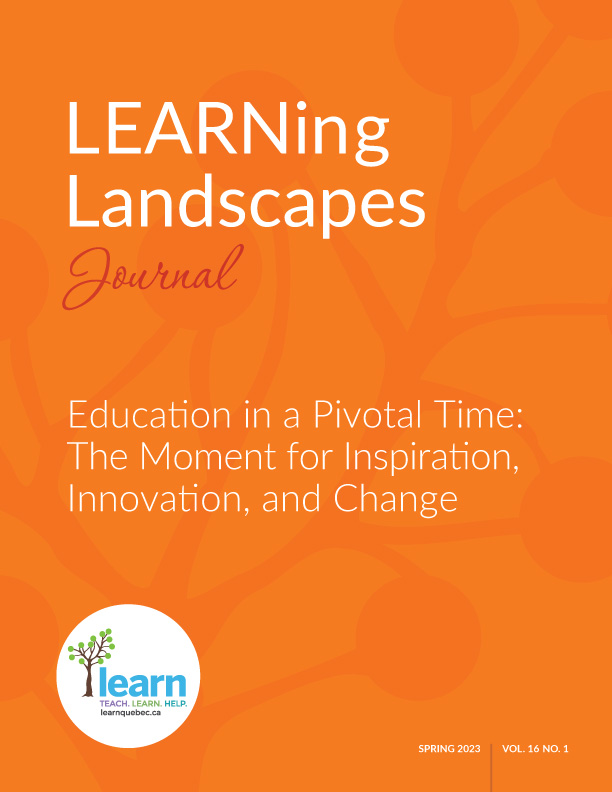 How to Cite
Shrestha, B., Poddar, M., & Khadka, S. (2023). How Does It Feel To Be a Design Thinking Teacher in Changing Times in Nepal?. LEARNing Landscapes, 16(1), 257-269. https://doi.org/10.36510/learnland.v16i1.1099